Eminent Covid 19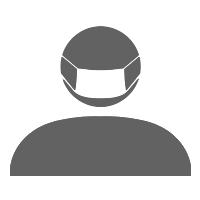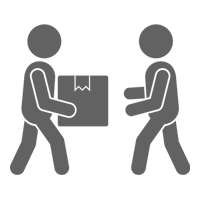 In-Store Pickup
With increased demand for social distancing, you may experience longer delays for in-store pickup orders. Until further notice, we unfortunately cannot guarantee orders will be ready for pick up instantly. We apologize and appreciate your patience and understanding as our associates work hard to take care of all customers. Orders placed after 5 p.m. will be processed the following day. This guideline is to allow associates to fulfill all current orders and to comply with curfew regulations. Please keep in mind, our in store pickup customers will need wait as we are limiting the number of customers in our store. We recommend planning for additional time to pick your order.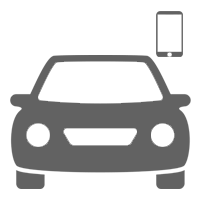 Wait
To eliminate crowds, lines and to adhere to social distancing, we are limiting the number of customers in the store at one time. If we have reached our customer limit, you will be asked to wait before entering. Please plan for additional time to enter. We recommend arriving at least one hour before closing to ensure entry.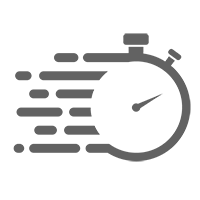 Expedite Your Trip
We are experiencing longer wait times than normal, so please plan additional time for your visit. We apologize for any delays and appreciate your patience. To help expedite your trip, you can check updated inventory on our product pages before visiting. Once inside the store, please be mindful of other customers waiting. Our associates are happy to help you find what you need quickly to expedite your time in store.
Payment Options
At this time, we are encouraging customers to limit payment options to credit cards/debit cards, and A/R accounts to minimize physical contact.
Sanitization Efforts
As you enter the store, there will be a greeter to ensure your cart is disinfected and your hands are sanitized. The greeter will be reminding all customers to practice social distancing.
Vulnerable Customers
If you are a vulnerable customer, and wish for a private shopping experience, please feel free to call and set up an appointment outside normal hours.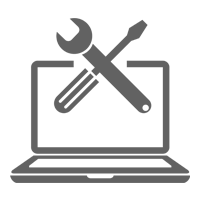 Service and Repair
Our service department will be providing a sanitation area to disinfect incoming service items as well as taking our precautions in following CDC guidelines to sanitize units as they come in. We are limiting the amount of service staff that are working at one time. Until further notice, our service and repair check-in process will be expedited, and we will not be providing our extended tech support consultations. Due to high volume, your repair may take longer than usual.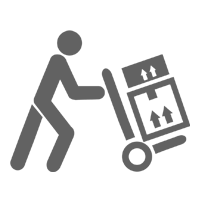 Restocking and Availability
Our team is working hard with our vendors and suppliers to restock as quickly as possible. We understand the need for products. Please note due to the high demand some products maybe out of stock for longer then foreseen. We want to ensure all of our great customers have access to these much-wanted products and appreciate the understanding at this time.


As a result of closures across the USA, orders placed online will have a delay.
Shipping time may be delayed for up to 5-8 business days (7-10 calendar days). Please note when selecting express orders (1/2/3 day delivery), it will still take additional days to ship your order and delivery times are not guaranteed.
We are awaiting more detailed information on when it is safe to return to work in full capacity and will keep you informed.
We appreciate your support and understanding through this difficult time. Please stay home, stay healthy and work together!
As a company, we will continue to take extra precautions to ensure our team is safe, and to service you our customers as effectively as possible.
It has always been our utmost priority to take care of our customers, and team members. We would not be here today without your support and dedication.
As always, Thank You for AIRSOFTING! See you on the field soon!
Stay tuned on our social media pages for some fun while in isolation!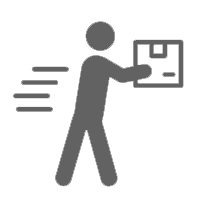 Returns
We have limited the return of certain high-touch products that come into frequent, or extensive, contact with skin, or other surfaces known to retain the virus for extended periods. We actively follow the CDC recommendations for the cleaning and disinfecting of products when restocking a returned product, in addition to waiting 7 days before placing the item back for sale.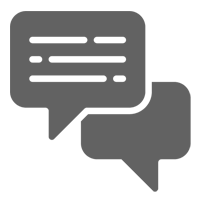 Contact Us
To assist with the unprecedented high volume of calls, we encourage our customers to reach out to us via our additional resources:
Social – Our social team is eager to assist via Instagram, and

 Facebook

Call - Please feel free to all us at 2014281720

Email - info@eminentpb.com
Our Commitment to You
Here at Eminent, we are dedicated to supporting our families and communities through this critical time. As we navigate this crisis, we have already taken many actions to ensure the health of our associates, customers and their families. We are following CDC guidelines as well as implementing new policies and procedures as this matter at hand evolves. For 10 years, it has been Eminent's core promise to take care of our associates and customers. During this unprecedented time, that promise takes on a new meaning. We whole heartedly believe it is crucial for us to serve and support our communities, while keeping health and safety at our core focus.